This year, author Amitav Ghosh teamed up with singer Ali Sethi to create an audio narration for his book on Bon Bibi, the legend of the Sundarban villages – Jungle Nama. The original written in Bengali meter verse known as dwipodi poyar, it was said entirely in couplets of 24 syllables. Telling the story of Dokkhin Rai, wealthy merchant Dhona, Dukhey and his mother, it's a classic that Ghosh has recreated in his unmistakable style. Bon Bibi has been a long association in Ghosh's life appearing in his books such as The hungry tide and Island of guns. The Forest Goddess is served justice by Ali Sethi's magnificent voice as he designs the entire soundscape and tells the story. Posted and available to listen to on Audible, Amazon's audiobook platform, we asked Ghosh to tell us what happened behind the scenes. Extracts …
Tell us about your association with Ali Sethi and your experience working together for Audible.
In 2003 Ali took a course with me at Harvard while I was on a short teaching trip there. He was a brilliant student, incredibly intelligent and talented, and it was obvious that he had a very bright future. He went on to publish a novel and some beautiful journalism pieces, but since then his career has taken a new turn. He is a longtime student of legendary Ghazal singers like Farida Khanum and Abida Parveen, and in recent years he has become a big star himself, performing sold out in New York and elsewhere. On YouTube, Soundcloud etc. his videos have millions of views. Personally, I think he is an incredibly talented musician, with a deep knowledge of Hindustani classical music and contemporary western music of all kinds, from rap to Broadway music. So I was really happy when he agreed to do the audiobook of Jungle Nama. Because I've known him well, for a long time, and because we share so many ideas and interests, the collaboration has been a really smooth process and a great learning experience as well. We are now collaborating on a theatrical performance of Jungle Nama, and that's another exciting new direction for me.
The cover of the book
Source by telegraph
How involved were you in the audiobook process?
In fact, it was Ali and his team who mainly took care of the technical details – I only watched from a distance, so to speak. But I was very happy to be a part of the audio book creation process. There are audio versions of most of my books, but I had little to do with the production process in the past. I think this tends to be the case with many authors. So for me, it was also a process of discovery. I think audiobooks open up a lot of exciting possibilities for writers as clearly shown Jungle Nama.
What was the driving force that made you accept the dramatized reading of the book?
I have to say that I myself was the driving force behind the audiobook. When i wrote Jungle Nama I wanted it to exist in many different forms – as printed text, with illustrations (and I was fortunate enough to be able to collaborate with another phenomenal talent – artist Salman Toor), as an oral narrative , with music, as a performance, etc. So I really wanted to work with someone who was both a musician and a good actor – and Ali was the perfect choice.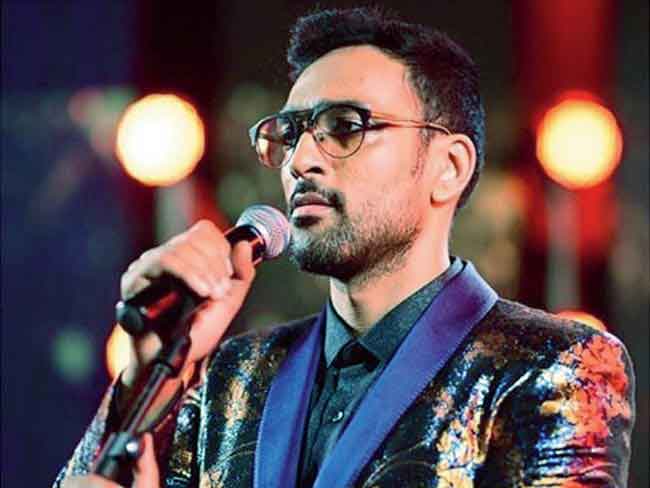 Ali seti
Source by telegraph
What do you think of the readers who are increasingly turning to audio platforms like Audible?
I think this is an exciting and completely positive development. The book world has been, for too long, completely obsessed with texts, and there is no reason why it should. In the past, books were usually read aloud, in a family or community; in other words, they were experienced collectively. It was not until the 18th century that books began to be read in silence, and from that point on the reading experience became completely individualized.
Indeed, there was even a sort of stigmatization of orality in relation to books. "Oral literature" was viewed by Westerners as somewhat backward and primitive; the pictures, too, were considered suitable only for children's books. These are some of the many bad legacies of a certain modernity. But the Internet and the digital revolution have completely changed these ideas, making it very easy to combine text with images and sound. Young people today read in a completely different way than previous generations. This is something I wholeheartedly celebrate, which is why the creation of Jungle Nama in all its versions, was so exciting.
What is the continuation of your table?
I actually have a new book coming out of HarperCollins India early next year. The title is : The Living Mountain; A fable of our time. It's actually a short story, not a book as such, but HCI plans to publish it in a very short book series.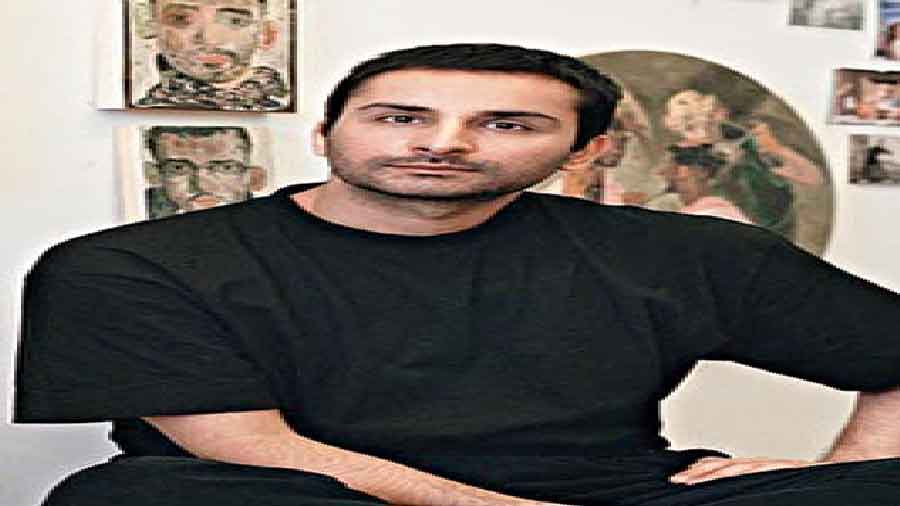 Salman Toor
Source by telegraph
Would you now consider writing a book specifically with the audio platform in mind?
I think The Living Mountain would make a great audiobook. And I hope it will appear in other forms as well – as a graphic novel, for example.